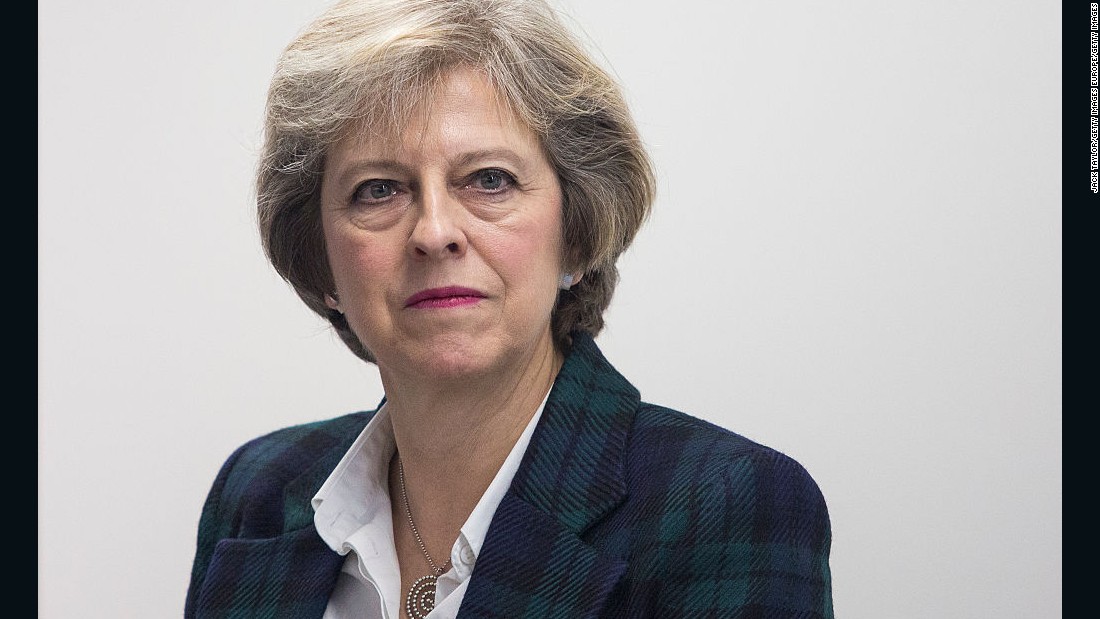 Washington (CNN)The State Department was "surprised" Friday after UK Prime Minister Theresa May's office criticized Secretary of State John Kerry's speech on the two-state solution, a State Department spokesperson said.
Earlier Friday, a spokesman for May said Kerry, who delivered a major address on Middle East peace earlier in the week, focused too heavily on settlements in disputed territory and not enough on terrorism.
"We are surprised by the UK Prime Minister's office statement given that Secretary Kerry's remarks — which covered the full range of threats to a two-state solution, including terrorism, violence, incitement and settlements — were in-line with the UK's own longstanding policy and its vote at the United Nations last week," a spokesperson told CNN.
In his speech, Kerry described the government of Israeli Prime Minister Benjamin Netanyahu as being the "most right-wing" in the country's history, with an "agenda driven by the most extreme elements."
May's office said it was "not appropriate to attack the composition of a Democratically-elected ally."
"The British government continues to believe that the only way to a lasting peace in the Middle East is through a two-state solution. We continue to believe that the construction of settlements in the Occupied Palestinian Territories is illegal, which is why we supported UN Security Council Resolution 2334 last week," May's office said in a statement.
The statement continued, "We do not, therefore, believe that the way to negotiate peace is by focusing on only one issue, in this case the construction of settlements, when clearly the conflict between the Israelis and Palestinians is so deeply complex. And we do not believe that it is appropriate to attack the composition of the democratically-elected government of an ally."
May's criticism of Kerry's speech is highly unusual given the close relationship between Britain and the US. But her office's remarks align closely with President-elect Donald Trump's criticism of the Obama administration's recent handling of Israel matters, and could be seen as a public attempt to grow closer with the incoming US president. Both May and Trump were swept into office earlier this year by populist waves.
In his speech, Kerry defended the US decision last week to abstain from a vote on — and not veto — a UN resolution condemning Israeli settlements in the West Bank and East Jerusalem as one aimed at "preserving the two-state solution," which he called "the only way to achieve a just and lasting peace between Israelis and Palestinians."
He added, "Despite our best efforts over the years, the two-state solution is now in serious jeopardy."
Read more: http://www.cnn.com/2016/12/30/politics/state-department-theresa-may-john-kerry-speech-response/index.html