Saturday Night Live star says US might not be in the mood to laugh at the president when next season resumes in September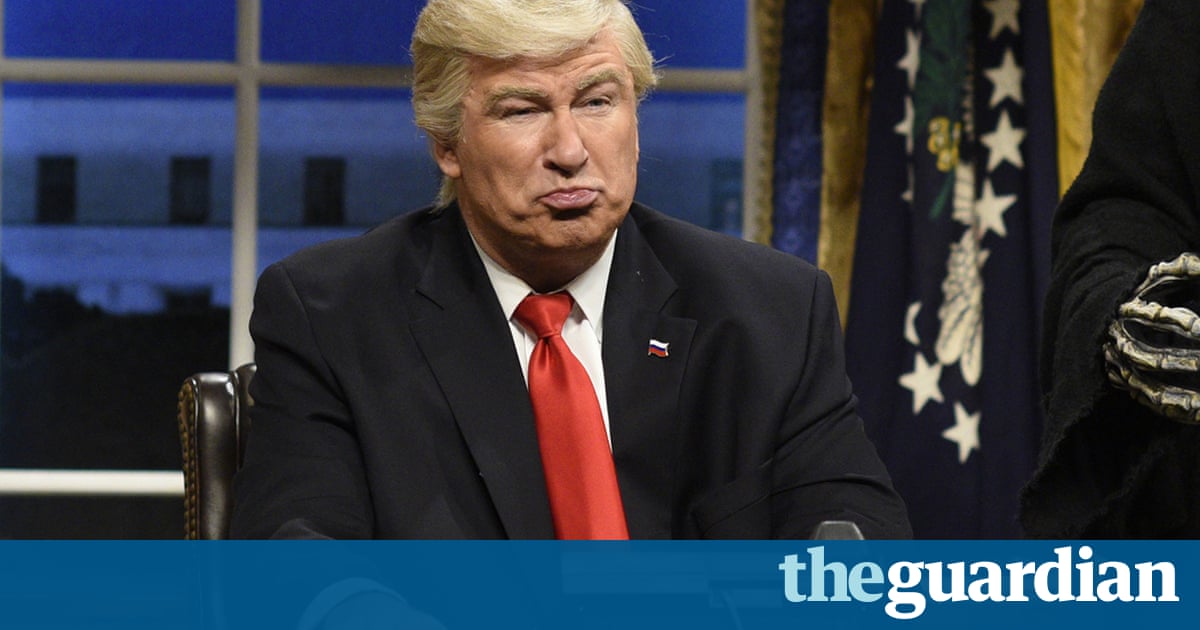 Alec Baldwin says he may retire his Donald Trump impersonation when the current series of Saturday Night Live ends in May.
The Hollywood star said he feared America had elected its first satire-resistant president and he was unsure if people would be in the mood to laugh about Trump in the coming months.
Baldwins portrayal of the president has helped the US sketch show to its highest ratings in years but has been criticised by Trump, who branded it mean-spirited.
Asked how much longer he intended to play Trump, Baldwin told the Press Association: Not much longer. This season on SNL Im going to do it as much as I can because I love them. Theyre my dear friends.
After that, I dont quite know. I dont quite know if people want to continue with that. If everything stays the same in this country as it is now, I dont think people will be in the mood to laugh about it come September.
Well be around the corner to the one-year anniversary of the election this fall. I think people will be in a completely different frame of mind.
Well see if this is actually the first satire-resistant president.
Baldwin acknowledged his impression was not the most accurate version but said he performs a caricature of a more malicious Trump.
I suppose if I spent some time I might be able to refine my impersonation of him, the 58-year-old said. Were quoting Trump almost verbatim, and therefore we couldnt help but make him a little angry.
Baldwin said he would have to be paid an ungodly amount of money to play Trump in a film or on stage. I dont know if Id want to be Trump for more than a five-minute slug of time on Saturday Night Live.
Youd have to pay me an ungodly amount of money because it would be exhausting. It would be tiresome.
Read more: https://www.theguardian.com/tv-and-radio/2017/mar/31/alec-baldwin-satire-resistant-donald-trump-snl