Fedor Smolov sealed a 2-0 win against New Zealand after outlining the hosts aim to make the Russian people fall in love with the national team again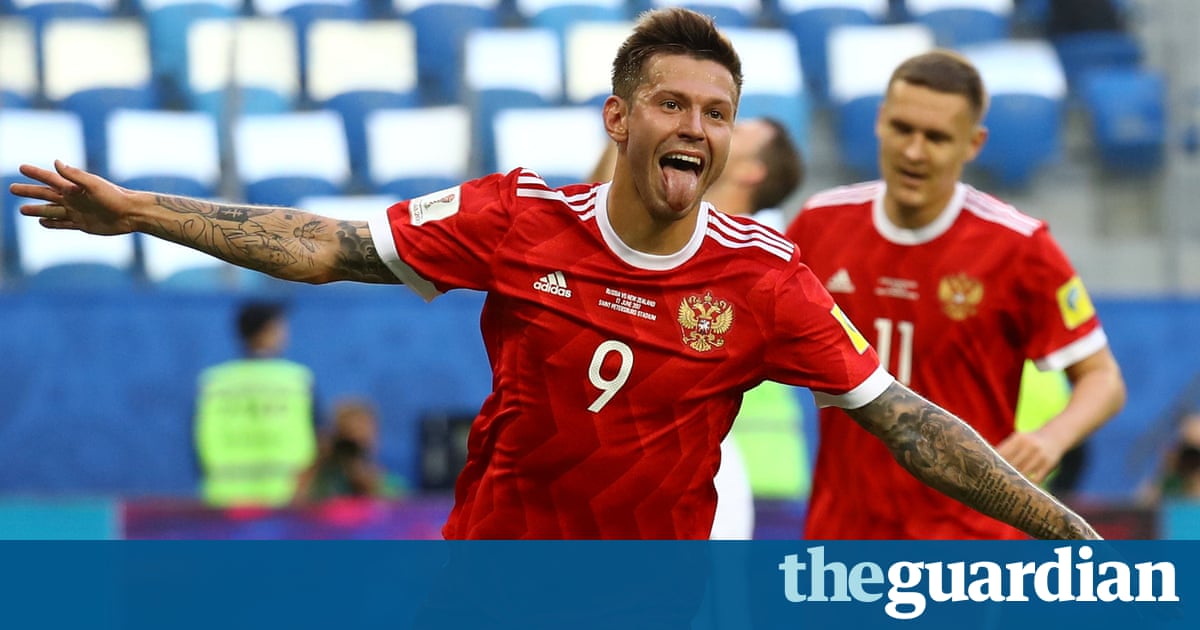 The Confederations Cup got under way in St Petersburg on Saturday evening with Russia managing a convincing 2-0 win against New Zealand in front of a roaring 50,000 crowd.
With a year to go until the World Cup, the average Russian fan is not worried about potential stadium violence or any of the other controversies discussed in the foreign press. Anxiety is reserved for one thing only: whether the Russian team will put in a respectable performance on home soil. The national side have become something of a laughing stock in recent years and the players are well aware they have a lot to do to win back the affections of the nation before the World Cup starts.
We have a very difficult target at the Confederations Cup to make the Russian people fall in love with the national team again, said the striker Fedor Smolov, who scored the second goal against New Zealand, in an interview with the Observer in Moscow a few days before the game.
The win against New Zealand was comfortable, and the team played some fluent attacking football at times. But anything other than a convincing win against such opposition would have caused major worries for Russia, and the team will face a much sterner test when they take on Portugal in Moscow on Wednesday.
Mexico are the other team in Russias group in the eight-team tournament; Germany, Chile, Australia and Cameroon are in the other group before two semi-finals and then the final in St Petersburg on 2 July.
Slowly, a buzz of excitement is building as the realisation dawns that the World Cup is just round the corner, but the level of hopes invested in the national team remains low. Among the public, I dont think that there are big expectations at the moment, so maybe its good that theres not too much pressure on us, said Smolov.
The last time Russia fans were really celebrating was Euro 2008, when Guus Hiddink led the team to a quarter-final victory over Holland, leading to wild scenes of celebration on the streets of Moscow and the team being welcomed home as heroes despite a crushing semi-final defeat by Spain. Since then, there has been what has felt like a steady and sustained decline, culminating in a disastrous performance by an ageing, uninspiring team at Euro 2016.
Russia made little contribution to the tournament save for the appalling scenes of fan violence in Marseille. The team scraped a 1-1 draw with England before losing 2-1 to Slovakia and finishing with a humiliating 3-0 defeat by Wales.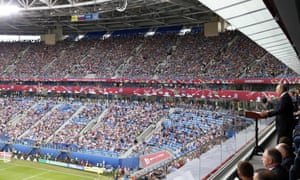 Read more: https://www.theguardian.com/football/2017/jun/17/confederations-cup-lift-spirit-russia-world-cup-fedor-smolov