The Irishman is no match for Muhammad Ali as an athlete but they both share a charisma and confidence that beguiles fans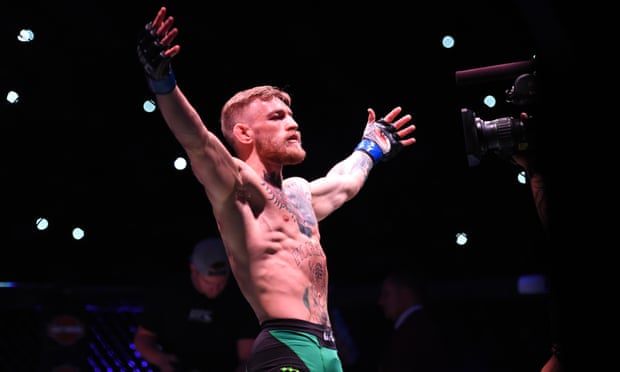 There is not another athlete in sports today like Conor McGregor. Not someone who can talk and talk and talk, spouting outrageous boasts that he then backs up in the crucible of competition. In this he is unique.
He strutted into UFC 194 like a rooster who perpetually thinks it is dawn, braying about the first-round knockout he was going to deliver to Jose Aldo, a fighter who hadnt lost a fight in a decade. His vow seemed too ridiculous to take seriously. Aldo had been the only featherweight champion in the UFCs history. No one was going to knock him out in the first round. Not a brazen, cocksure fighter from Ireland who had been nobody just three years before.
Then McGregor did exactly what he said he would. He knocked out Aldo 13 seconds into the fight, McGregors first punch crashing into the champions jaw, dropping him to the mat. For a moment Aldo lay motionless on the canvas and when the referee signalled the fight was over, McGregor climbed to the top of the cage around the octagon and waved a reminder to the world that he had made his word come true.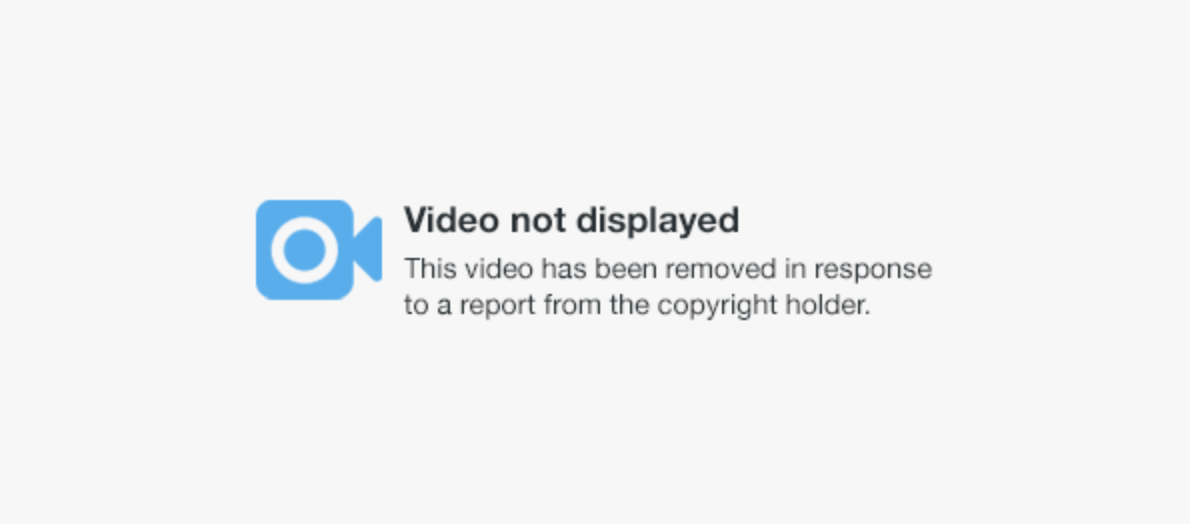 I said his right hand would get him into trouble, McGregor said after Saturdays fight. I said he would overload on his right hand. I said if he overloads on his right hand I will hit him with my left hook and thats exactly what happened.
McGregor had indeed made this vow. He had said for days that Aldo would look to throw a right, that Aldos fingers would twitch, signalling a desire to put all his power in a right hand punch and that when he did this, McGregor would slug him with a left hook. He said this would happen early in the fight and that his left hook to Aldos head would end the fight. Then it worked, just as he said.
As McGregor stood behind a lectern in the post-fight press conference, a smile spread across his face.
If you can see it here and if you have the courage enough to say it then it will happen, he said. I see these scenes and I dont shy away from them. A lot of times people believe in things but they keep to themselves, they dont put it out there. If you believe in it, if you are vocal about it you are creating that law of attraction and it will become reality. He will overextend and I knew Id catch him.
And here McGregor stopped ever so slightly to smile again.
Mystic Mac strikes again, he said.
This is a rarity in sports. Hardly anyone delivers exactly what they promise. Plenty of athletes talk. They make silly vows. They say the will make great plays they dont make. They say they will beat opponents they dont beat. They say they will lead their teams to victories that never come.
The emptiest words in sports are the athlete guarantees. These have become so routine, that people have learned not to listen as the hollow promise of victory slips through the players mouths. Everyone points to Joe Namath sitting poolside before Super Bowl III, assuring the small group of reporters present that his New York Jets would win the game. They do this without understanding that Namaths vow had been goaded from him by a journalist at a function a couple of nights before. Weve been overloaded with pointless guarantees ever since. Because, of course, who can truly predict how a team will do on a field or court or octagon.
Except McGregor does just that. He delivers his vows with such a bona fide certainty that its impossible not to listen to him spilling his words in a rambling brogue and not believe every single thing he says no matter how preposterous they seem.
[Aldo] was currently the No1 pound-for-pound fighter on the roster, he had not been defeated in 10 years, the companys only featherweight champion, who comes in and predicts one-round KOs? McGregor said late Saturday night. I did. And I did.
It is easy to see why many of the other UFC fighters seem to despise McGregor. His bragging must wear on them, especially when he predicts victories, describing these conquests in vivid detail that he then backs up inside the cage. That he does this with a rich vocabulary in his strong Dublin accent, makes him impossible for fans not to at least be dazzled by him even if they dont find his arrogance appealing. There is something of Muhammad Ali in McGregors charisma and cheek (although Ali was the superior athlete).
In todays contrived sports world, where athletes dont dare utter a word without a team of publicists by their side, McGregor is a delight. He is right when he accuses other athletes of being afraid to speak confidently about their visions. A lot of sports stars make a lot of noise but rarely does the noise come with substance. McGregors boastful candor isnt just refreshing its downright astounding. He is on an island all of his own.
As only the second featherweight champion in UFC history he suddenly believes he is in a position to control his future. As organization officials watched on helplessly after fight, McGregor dictated to them how his next few months will go: he will likely move up a weight class to 155 pounds while at the same time not abandoning the featherweight title. He said he wants two belts on his shoulders.
At this point there is no reason to doubt him. A lot of words might tumble from his lips, but through the smoke of UFCs outrageous productions they are words at can be believed. He is simply an athlete who does what he says.
In just three years he has helped along with Ronda Rousey push UFC to new heights. His faithful legion of fans take over every venue where he fights. UFC officials said UFC 194 brought in $10.1 million. The thousands of Irish fans who squeeze into his weigh-ins thunder down sidewalks singing Conor McGregor songs. On Friday afternoon they packed the MGM Grand, pouring through the hallways.
The celebration on Saturday was more muted. The crowd was not as unruly as it had been the day before, but it was no less formidable. It surged through the MGMs hallways, large enough to remind the UFCs organizers that McGregor is a champion for a modern era, one whose actions match his words.
He promised to knock Aldo out and then he did.
Who else does this? We should enjoy it while it lasts.
Read more: http://www.theguardian.com/sport/blog/2015/dec/13/conor-mcgregor-is-the-rarest-of-athletes-one-who-delivers-on-his-boasts