Now the guns are finally silenced after 53 years of conflict in Colombia, the Marxist Farc, formerly one of the most powerful and feared groups in the world, want to have a professional team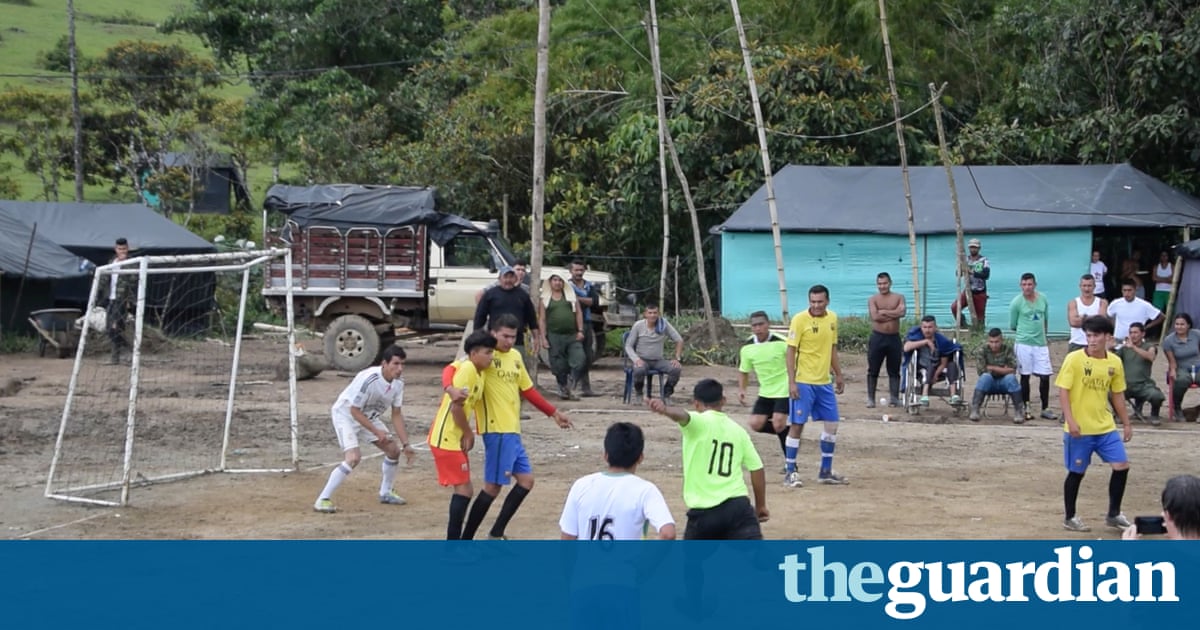 A six-hour drive south of the Colombian capital, Bogot, across scorched plains and through twisting passes stretched along high Andean peaks, a dozen men kick a battered football across a strip of land clogged with mud and stones.
On the sidelines a man slumped in a wheelchair clatters his prosthetic leg against the frame. A woman standing beside him howls at the referee. She is clutching a rabbit. A rifle peeps from the bundle of white fur.
As the rain begins to lash down, the mad kick-and-rush played at breakneck speed continues unabated. Its an ugly spectacle and yet, for the 200-strong crowd in this war-weary corner of Colombia, the aesthetics are not a primary concern. Most are here to witness the first stuttering steps in a remarkable and historic transformation: that of the worlds first professional football team made up of former guerrilla fighters.
A year ago everybody was still at war but last November a peace deal was signed with the government and the western hemispheres longest-running conflict was brought to an end. For the left-wing Fuerzas Armadas Revolucionarias de Colombia guerrilla group, or Farc, the Marxist struggle has since taken a new direction and football is playing a leading role.
Football has always been very popular within the Farc and so we decided to start our own professional team, Jeison Yepes says. Everybodys excited, were all talking about it.
Yepes is the president of the Farcs sports committee at the Mesetas camp, one of 26 temporary installations set up under the watch of the United Nations to facilitate the reintegration back into civilian life of more than 7,000 Farc members.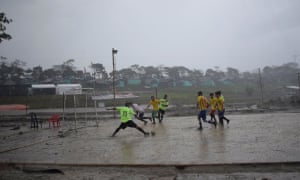 Read more: https://www.theguardian.com/football/2017/oct/11/colombia-football-farc-la-paz-fc